Archie and Benton Mattheus team up for this Mix entitled Kingdom.
---
All Molly Everything (Danny Diggz Ratchet Club Mix)
Danny Diggz x Trinidad James x Cedric Gervais
"LIKE" TO DOWNLOAD!!! (Link has Clean & Dirty)
Tell a friend.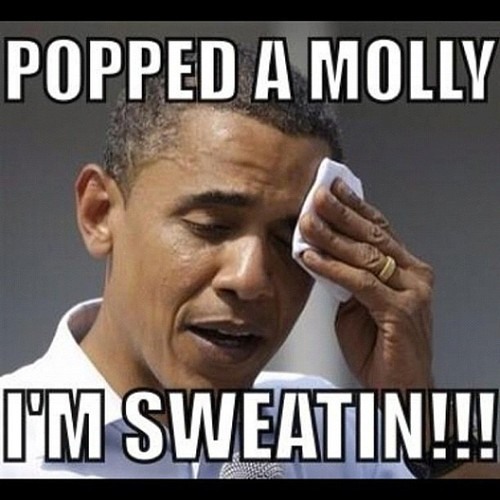 ---
Great fuggin' mix from The Two Friends hit play and crank it..  All the samples are listed below..
SAMPLES:
0:00 | Calvin Harris – "Feel So Close"
0:12 | OutKast – "Roses (Acapella)"
1:11 | Dannic (ft. Calvin Harris & Tommy Trash) – "Feel So Close 2 Unite Us (Dannic Bootleg)"
3:52 | Avicii & Tom Geiss – "Empire Of The Sound (Original Mix)"
4:26 | Britney Spears – "Till The World Ends (Acapella)"
6:44 | David Guetta (ft. Sia) – "Titanium (Alesso Remix)"
7:13 | David Guetta (ft. Sia) – "Titanium"
7:14 | Elton John – "Your Song (Acapella)"
10:02 | David Guetta (ft. Sia) – "Titanium (dBerrie Remix)"
12:37 | Avicii (ft. Etta James) – "Levels"
13:09 | Loona – "Vamos A La Playa (Scotty Radio Edit)"
17:20 | Erik Arbores – "On The Move (Club Mix)"
17:47 | Katy Perry (ft. Snoop Dogg) – "California Gurls (Acapella)"
20:05 | Ehrencrona – "This Is So Good (Original Mix)"
20:47 | Ke$ha – "Blow (Acapella)"
22:42 | Sex Ray Vision – "Blender"
22:46 | T-Pain (ft. Lil Wayne) – "Can't Believe It (Acapella)"
24:46 | Nadia Ali – "Rapture (Avicii Remix)"
26:37 | Archie V & Fareoh – "2012 (Original Mix)"
27:17 | Carly Rae Jepsen – "Call Me Maybe"
29:53 | Bingo Players – "Mode (Original Mix)"
30:09 | Fountains Of Wayne – "Stacy's Mom (Acapella)"
34:12 | Duck Sauce – "Barbara Streissand"
34:23 | Eminem (ft. Nate Dogg) – "Shake That Ass (Acapella)"
37:03 | Alex Kenji (ft. Starkillers & Nadia Ali) – "Pressure (Alesso Remix)"
37:29 | Bloodhound Gang – "Bad Touch (Acapella)"
39:29 | The Eagles – "Hotel California (Acapella)"
41:34 | Dyro & Jacob van Hage – "EMP (Original Mix)"
42:14 | Chris Brown – "Yeah 3x (Acapella)"
45:32 | Hardwell & Dannic – "Kontiki (Original Mix)"
46:14 | Afrojack (ft. Eva Simons) – "Take Over Control (Acapella)"
48:30 | R3hab – "The Bottle Song (Original Mix)"
49:06 | Jackson 5 – "I Want You Back (Acapella)"
50:20 | Mikael Weermets & Audible (ft. Max C) – "Free (Dmitri Vangelis & Wyman Remix)"
50:36 | Mike Posner – "Please Don't Go (Acapella)"
52:28 | Bengali – "Not Another Avicii Track (Original Mix)"
52:48 | Robyn – "Dancing On My Own (Acapella)"
54:05 | Avicii – "Fade Into Darkness"
56:31 | Hardwell – "Cobra (Original Mix)"
56:59 | Lil Wayne (ft. T-Pain) – "Got Money (Acapella)"
59:14 | Swedish House Mafia (ft. John Martin) – "Save The World"
59:30 | Shaggy (ft. RikRok) – "It Wasn't Me (Acapella)"
1:01:44 | Swedish House Mafia (ft. John Martin) – "Save The World (Alesso Remix)"
1:03:47 | Project 46 – "Iceberg (Unoriginal Mix)"
1:04:29 | Rihanna – "We Found Love (Acapella)"
1:06:33 | Jack Back (ft. David Guetta, Nicky Romero & Sia) – "Wild One Two"
1:06:47 | LMFAO (ft. Lauren Bennett & Goon Rock) – "Party Rock Anthem (Acapella)"
1:09:21 | Journey – "Don't Stop Believin' (Felix Voya Remix)"
1:10:48 | Avicii (ft. Etta James) – "Levels (Acapella)"
---