88mPH is the first offering off of Long Island, New York's buzz maker Elijah McGillicuddy's debut EP Heiroglyphics. Heiroglyphics does not yet have a set release date but is sure to open a lot of eyes upon its release .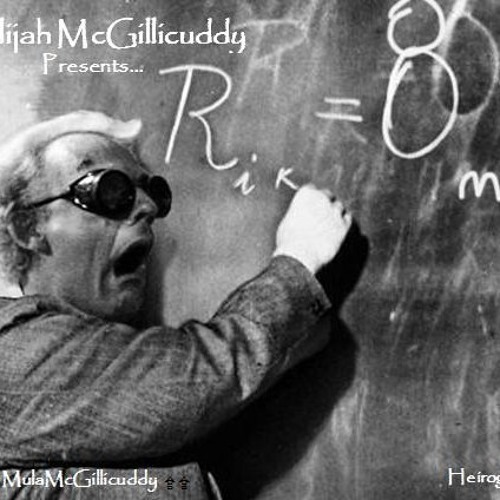 Interview after the jump
How did you come up with the name Elijah McGillicuddy ? What is the significance of the name?
I got the name McGillicuddy from I love Lucy. I was a huge I love Lucy fan as a child and I thought that McGillicuddy was the dope at last name ever. The name Elijah is from the bible we all know. He was the boldest of all gods prophets and I feel that's me. So I just combined the two.
Describe – 88mPhin 10 words.
Dope ass rap song better than your average rappers . Period
What makes – 88mPh different from other singles out right now. 
I feel that when people hear the word single they think of a catchy hook, or just a radio friendly song and I just wanted to go the seperate route and do something with substance.
Where are you from? How does that influence your music or style? Who are some of your hometown hero's?
I'm from Long Island , New York, Roosevelt to be specific . There's no one who's really did it big coming LI in a long time so there's no real hometown heroes coming from here music wise lately. As NY as a whole I've been influenced by guys like Big L, B.I.G of course, Nas, Bug Daddy Kane.
What's the music scene like there?
There's a lot of up and comers out here doing there thing for sure.
What inspires you as an artist?
Anyone making dope music inspires me. Like anytime I hear someone make some dope music and elevate the genre I'm inspired to step my game up and take it to the next level.
How many projects have you released?
My current EP Heiroglyphics will actually be my first project. I'm excited to see the feedback I get.
Whats your favorite song ?
My favorite song that's not my own would have to be anything by Isaiah Rashad. Homie is super dope and is killing it right now
What were your musical influences growing up?
Growing up Kriss Kross was my favorite group lol I was like a Kriss Kross Stan.
When did you know you wanted to be an artist? How did you go about it?
I kind of just fell In to rapping I always wanted to produce and engineer but my man Billy Palm Trees was the one who encouraged me to give rapping a chance. We started a group weird Szceince which is still active by the way and the rest is history pretty much.
Tell us about your early performing/creating experiences?
I sucked as an performer when I first started. The stage was not my friend but I've come into my own now. I always had the same writing process I usually just sit in my room alone and zone out it feels like an intimate experience I think that gives the track more personality.
What elements signify a great track to you?
Just substance mainly I feel a song ain't shit unless it has substance and is saying something.
What influences your rapping style?
. My style is basically a mix of all my idols with my spin on it. NY is home to a lot of greats that I've watched thought out the years so I've learned from all of them.
Do you think any of current trends in music have long lasting potential?
Some of them so hopefully some of them fadeaway because not all of the current trends are good but there's a lot of dope music these days
Talk about your local music scene?
LI is on the come up for sure in the hip hop scene. Myself and a few others are for sure going to give LI an identity in the NY and national music scene
– Follow me on IG @mulamcgillicuddy